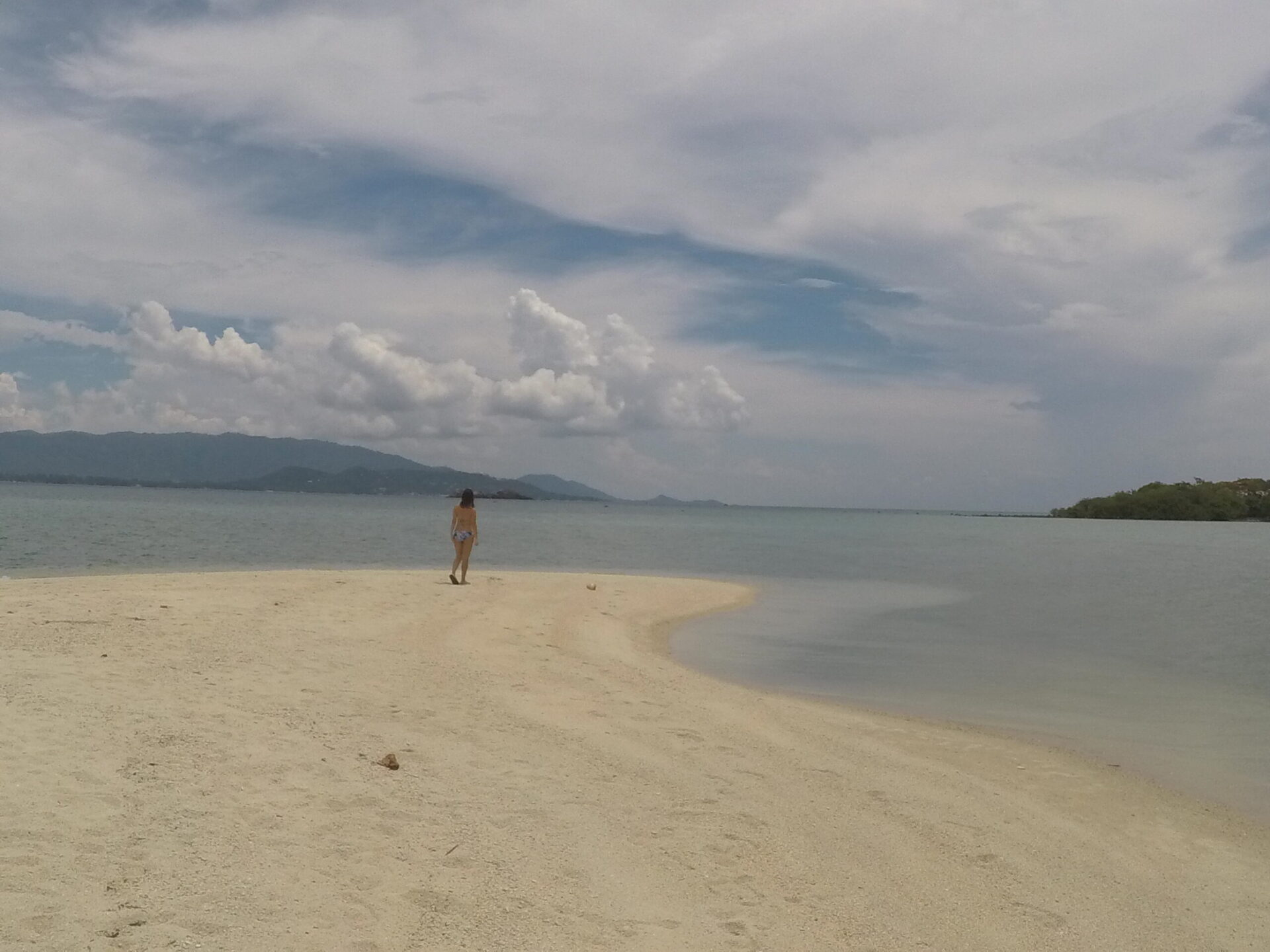 Koh Samui 3 : Koh Madsum Private Tour
******************************************************
Koh Madsum
8:30 Breakfast@ Mercure Hotel
9:20  Tour pick up
10:00  Boat
10:30 Snorkeling around Koh Tan
11:15  Koh Madsum
12:00 Lunch
12:50 Leave from Koh Mudsum
13:10 Reached Koh Samui
14:10 Samui International Airport
16:35 Flight back
******************************************************
9:20
After we had breakfast at the hotel, we left for the tour we booked.
"Koh Madsum private tour"
Tour Company: Backpacker Samui Travel Group
Boat (3 hours upon requested timing) + Snorkeling, Kayaking, Lunch, Water
Tour itself: 4500 bhat for 2 of us
Transportation (Hotel−Port/Port–Airport) : 700 bhat
Total:5200 bhat (160 USD)
Koh Madsum ( or it is also written as Koh Matsum) is located 30 minutes boat ride from the South coast of Koh Samui.
1 hour drive to the port first.
Then, we boarded this small boat 🙂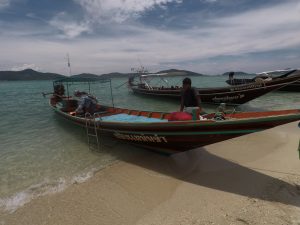 At first we were sitting at the middle, and we got wet harder than expected…
I would recommend to sit at the front.
10:30
We snorkeled around Koh Tan, an island next to Koh Madsum.
There were not so many kinds, but there were a lot.
I would say the visibility was around 10m.
After we enjoyed there for 30 minutes, we headed to Koh Madsum.
11:15
The island and the ocean were so beautiful!
There were around 20 other people at most, who came under the different tour.
As Koh Madsum is not so well-known, it is not crowded at all and you can have completely relaxing time there.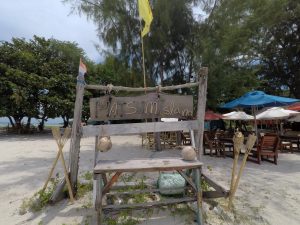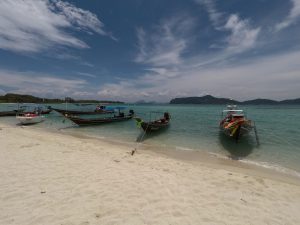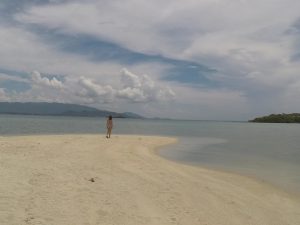 Until noon, when we were served lunch,
we took pictures, tried kayaking, and enjoyed the sea.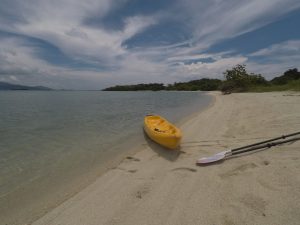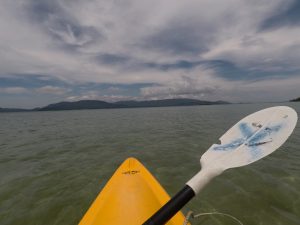 They also let us use their towel.
And these beach chairs were awesome.
I wish I could have stayed for the entire day….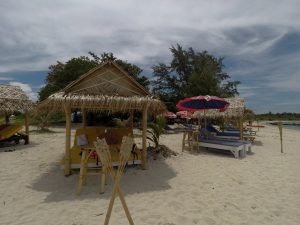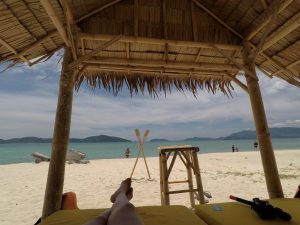 This is how the lunch looked like. It was big portion, and nice.
12:50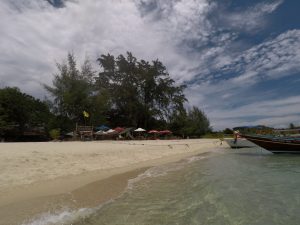 Sadly we had to leave from this beautiful island….
14:10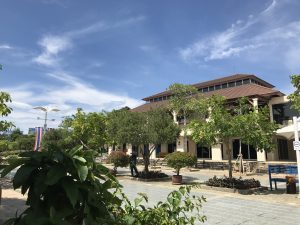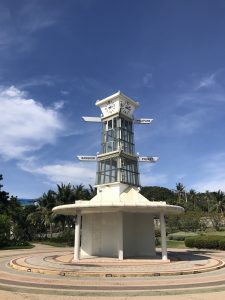 We arrived at Samui airport.
An interesting thing is that there is the only checkin place for both domestic and international flights.
Samui airport is very open, and it remind me of shopping centers in America.
As we had enough time, we had this American sweets.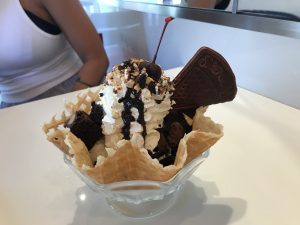 Even after the departure from the country, it was like a resort hotel.
And you can take free drink and food at the gate even if you are using economy class.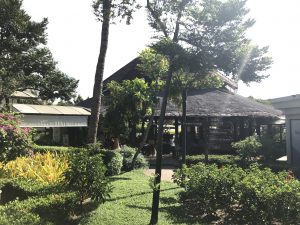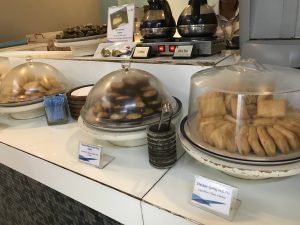 Tram took us to the airplane. I hate but it is time to flight back to Singapore..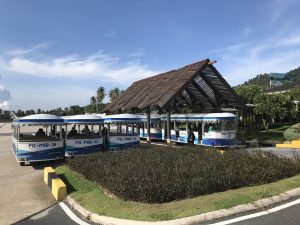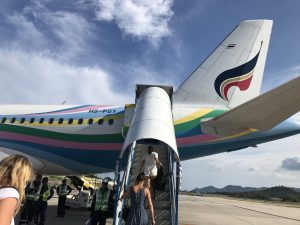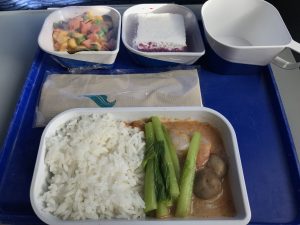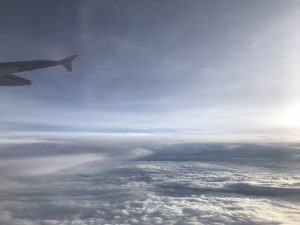 It was only a short stay, but I could visit many and felt refleshed!