Dubai 2 : Gold Souk, Burj Khalifa and Hotels
******************************************************
9:55       Leave Carlton Downtown Hotel
↓ Uber (10 mins)
10:05 – 10:15     Jumeirah Mosque (from outside)
↓ Uber (15 mins)
10:30 – 11:15        Gold Souk/ Spice Souk
↓ Boat (10 mins)
11:25 – 11:35       Textile Souk
13:00 – 16:00 Gorgeous Lunch@Burj Al Arab
↓ Uber (20 mins)
16:30 – 17:30 Atlantis, the Palm (check-in)
↓ Uber (40mins)
18:30 – 20:00 Burj Khalifa 124, 125 floor
↓ Uber (40mins)
21:00 –     Aquarium, Dinner, Bar@Atlantis, the Palm
******************************************************
Breakfast@ Carlton Downtown, where we stayed.
The latte was cute 😉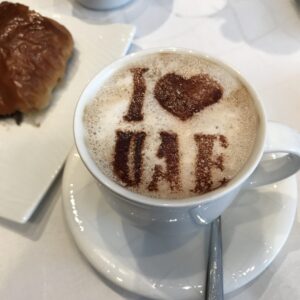 First, we stopped by at Jumeirah Mosque.
There is a tour which enables you to go inside the mosque from 9:45 am,
but we just saw it from outside this time.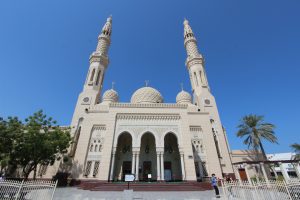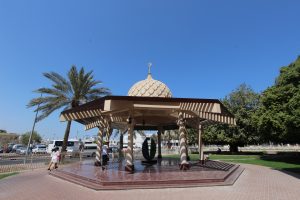 Then, we headed to Gold Souk.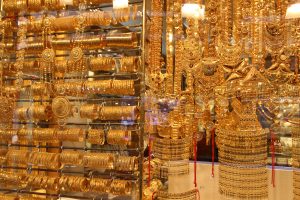 Souk means market/ street in Arabic.
At one of the shops, "Damas Jewellery",  you can find the largest golden ring in the world.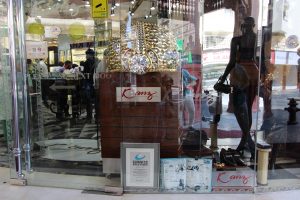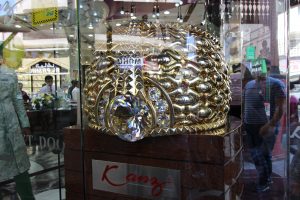 It was a huge lump of gold rather than a ring…
After we walked around and saw spices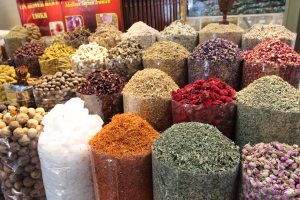 and lamps.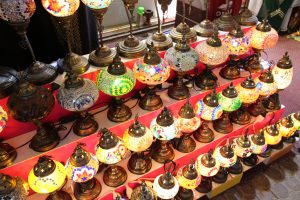 We took a boat to go back to the other side. It costed 1Dh/ person.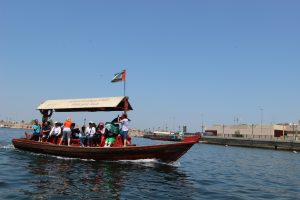 Then, we headed to Burj Al Arab to have gorgeous lunch there.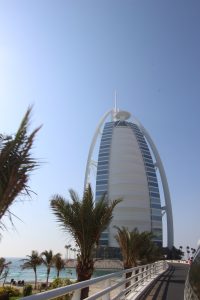 You have to stay or book a restaurant beforehand to enter.
We have booked "Al Muntaha" a French restaurant on the 27th floor the day before.
There the cost would be 700Dh〜/ person.
Here is the hotel entrance.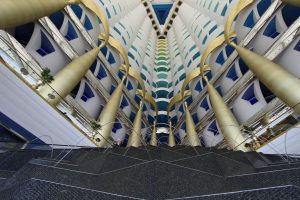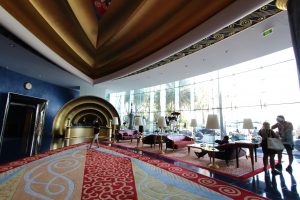 And we went up to 27th floor.
Gorgeous 360 degree ocean view!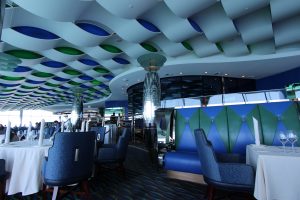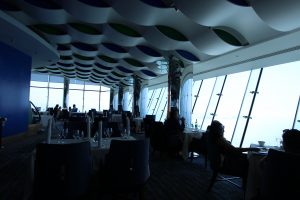 Then, we move to Atlantis, the Palm, where we stay tonight.
It was like the world of the Little Mermaid♡
They have water park and aquarium inside.
We reached the hotel around 4:30 pm, but it was very crowded and check-in took almost 1 hour…
But the room was so pretty!
Then, we headed to Burj Khalifa, because we had reservation at 6pm there to see the sunset.
We took Uber to Burj Khalifa and reached at the bottom of the tower. The entrance was, however, inside Dubai Mall.
So we had to walk around 30 minutes to get there…
Remember to go to Dubai Mall when you visit Burj Khalifa.
We have booked the ticket online beforehand.
The price differs whether you go to the top or to 125th floor, and we chose up to 125th.
The most popular timing should be during the sunset.
We went back to Atlantis, the Palm hotel, and visited aquarium.
As we stay there, we could enter for free.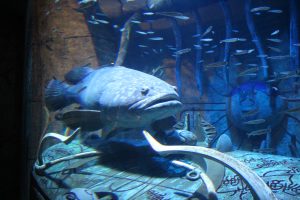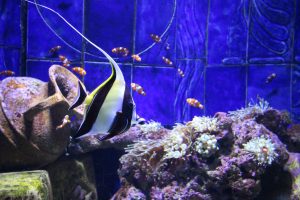 Later, we had dinner at Ronda Locatelli, an Italian restaurant.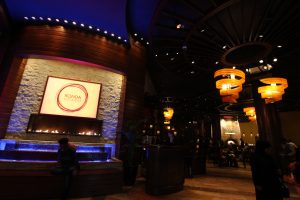 And we spent some time at the nice bar and finished the day.