Bangkok 2 : Temple & Shopping
******************************************************
7:30 Breakfast@ Lebua at State Tower
9:00 Wat Arun
10:00 Wat Pho
11:20 Photogenic Ice Cream
13:00 Shopping@ Siam
16:30 Flight
******************************************************
The 2nd day of Photogenic Trip in Bangkok.
7:30
Woke up and had wonderful breakfast at Lebua at State Tower.
Look how they arrange food nicely! They also have lots of bread choices.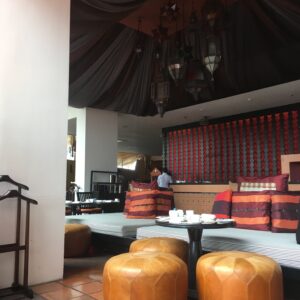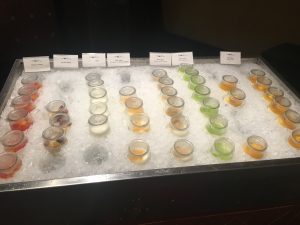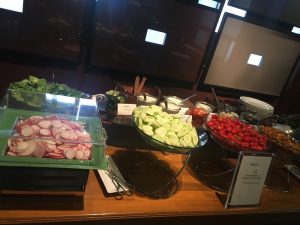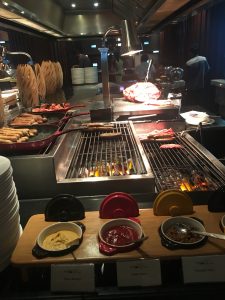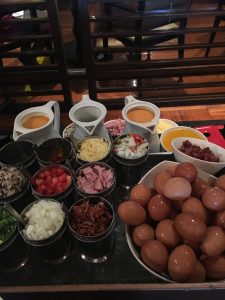 I had at the nice poolside table.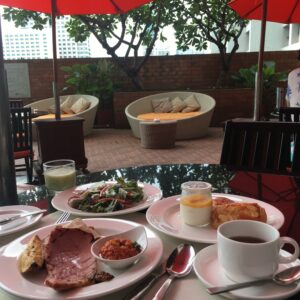 After said good bye to the nice view from room,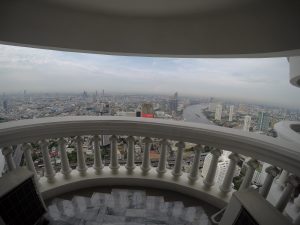 I left for temples.
Last time I tried to visit the three famous temples in Bangkok,
but I could only visit Wat Phra Kaew because of the time.
So, this time, I went to Wat Arun and Wat Pho.
9:00
Took Uber from hotel and arrived at Wat Arun.
Wat Arun is more like Hindi, and it has relaxed atmosphere.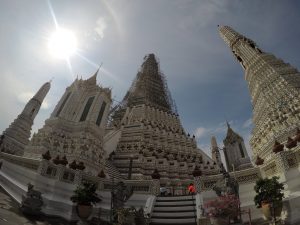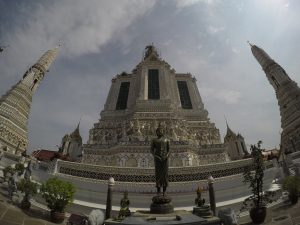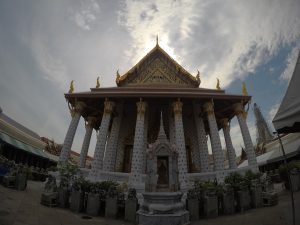 10:00
Then, I took a boat to cross Chao Phraya River. (3 bahts)
And here is Wat Pho.
This temple is famous for sleeping Buddha.
It is said that the Buddha is 46 meters long.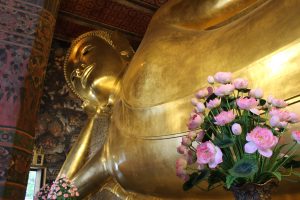 The Buddha was too big to capture in one photo.
There were 108 pots behind the Buddha.
You can buy coins with 20 bahts, and put in pots.
The coins represent worldly desires, and they will be removed by putting coins in the pots.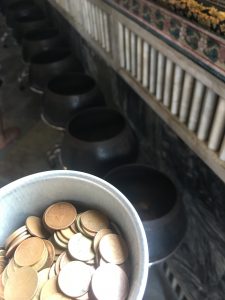 The main temple had a lots of Buddha.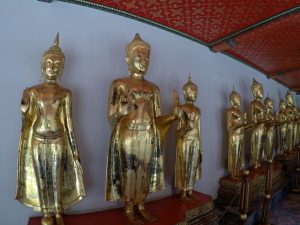 Also, there were 4 Statues, which representing historical kings.
11:20
After the temples, I headed to Siam district by tuk tuk.
This is what I have wanted to have at Bonca Cookie Ice Cream.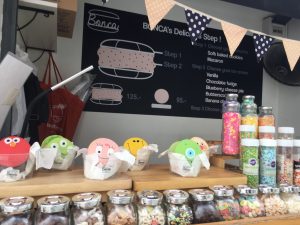 You can choose macarons, ice cream and toppings.
It seems that they have random characters every day.
There was also a cute duck cafe nearby.
D.Duck Cafe
Siam District has lots of fashionable goods and clothes you cannot find in Tokyo or Singapore, and it was very exciting.
The ice creams at a shopping center were cute too!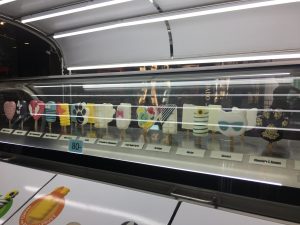 I had lunch at Som Tam Nua.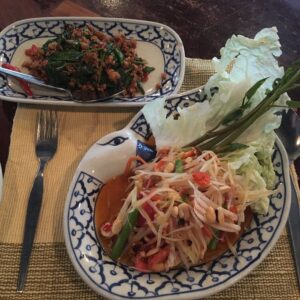 After I did some shopping, and went back to the hotel to pick up my luggage, and headed to the airport.
The trip was very refreshing to find lots of cute and beautiful things!