******************************************************
17:00 Arrive in Bangkok
18:00 Photogenic Cafe
20:00 Photogenic Dinner
22:00 Lebua at State Tower
******************************************************
Today I only have one night, I will be in a bit rush.
After I reached airport at 5 pm, I directly went to the photogenic cafe.
Feather Stone Bistro Cafe & Lifestyle Shop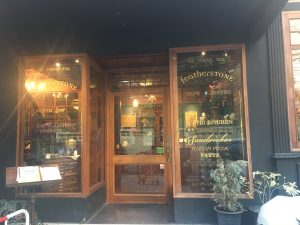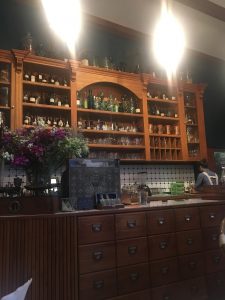 The restaurant is quite relaxing.
I ordered Lavender Lemonade.
The big bottle had tasty lemonade in it, while the little one saying "Drink Me" had lavender syrup.
The ice cubes in the glass contained fruits and flowers and very cute!
I would say the most photogenic lemonade in Bangkok 🙂
This time, I stayed at Lebua at State Tower well known as the hotel in "The Hangover Part 2."
All the rooms there were suite type! I chose the hotel because I had points from Hotels.com and could stay for almost free.
The view from balcony was amazing, but I will talk about it later.
I left my luggage and rested a bit, and went for photogenic dinner.
I tried "Modern Thai" cuisine.
The restaurant I chose was OSHA.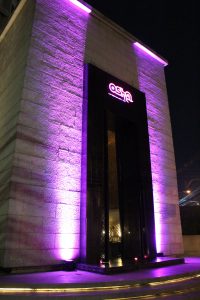 The inside was gorgeous.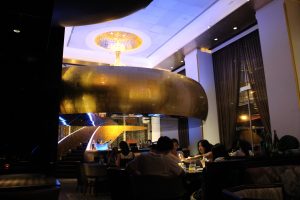 They served welcome drink and appetizer.
The first dish was Scallop Floral Salad.
This IS photogenic.
And the next was my favorite, Tom Yam Kung.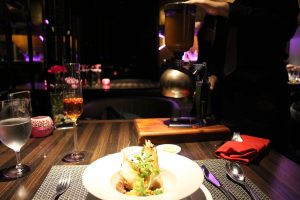 They cook in front of us using siphon.
When they heat the soup with burner, the soup below goes up and is mixed with leaves. It was sooo good!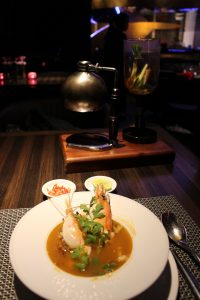 The main was this fish.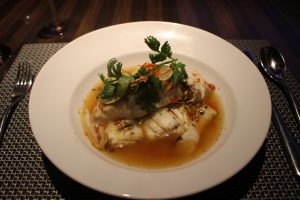 It looks normal, but the fish is fresh and tastes amazing.
The food there was not only for photo, but it was actually high quality.
Hope I can visit again sometime.
Headed back to Lebua at State Tower Hotel.
And, this is the view from balcony of the room.

Lebua at State Tower is famous for roof top bar called "SIROCCO" located on the 63th floor.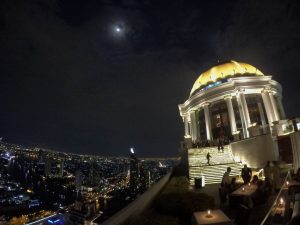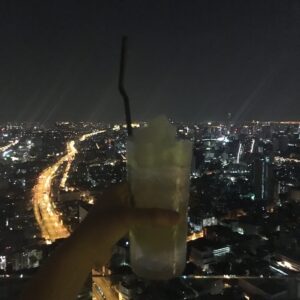 It was very popular and crowded.
If you want to enjoy the view with relaxing atmosphere,  maybe it is better to reserve the table at the restaurant.